Yes, it happened for real! Tucker Gott tested the new Moster 185 MY22 mounted on a Maverick frame of our official dealer Parajet.
We could not wait to know what he thought about it!
So let's get started, why did I select a Moster 185 and a Maverick? Truth be told I wanted something reliable and proven and that's what this setup is to me. It's the 10 year anniversary of the Moster 185 and that means there's been 10 years of evolution and refinement going on with this engine.
After showing in great detail all the set-up operations, Tucker loads his new paramotor on his van and hits the road heading to Jersey Shore, Pennsylvania, USA.
From the very beginning Tucker shares with his community of as many as 1,75 millions of subscribers on his YouTube channel, beautiful images, like the trees tunnel and the turns over fields of corn, along with his feedback on his first flight with the newly released engine:
The Moster185 is feeling super nice, it's smooth and it's purring. With a very respectable power to weight ratio, the fuel consumption allows you to do nice cross-country flights. The design is compact, the vibrations are minimal, it's a very comfortable sporty engine to fly with, it really is a do it all type of engine. It would be your very first paramotor engine and the one you fly for life!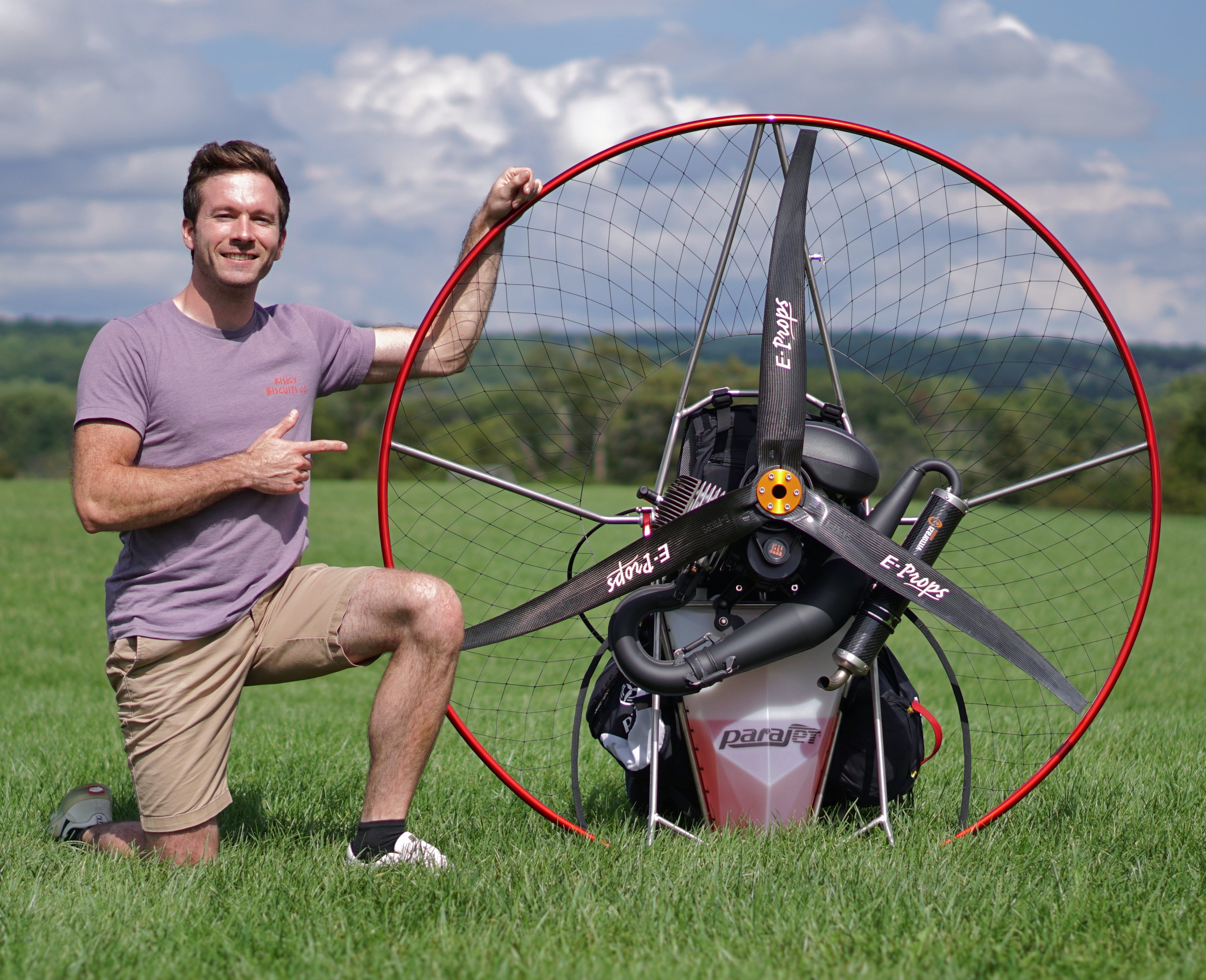 The new Moster 185 MY22 is indeed an advanced paramotor engine, with a sporty character and top class performances. A great deal of R&D has been focused on this specific engine with the goal to constantly raise the bar. Perfectly suited for both professional competitions and XC Cross flights alike, reliable and sturdy thanks to its compact design and its hi-tech components.
So overall huge thanks to Vittorazi and Parajet for sending out this new gear. It's going to be my go to paramotor!
and he keeps going on:
I look forward to the new powerful, extreme and unique paramotor coming very soon!
It will not take long, in fact, for a new video release that will feature Tucker Gott with another Vittorazi Motors engine that he particularly loves.
Stay Tuned and in the meantime enjoy his super interesting video review on the Moster 185 MY22.